There are only a few days left until Christmas, and there is no shame in unleashing a classic Christmas film for the whole family to enjoy! I mean, in my honest opinion, it's OK to watch a Christmas film in November, but please don't judge me..
We've chosen our top 10 Christmas films for you, so you don't even need to argue with your distant step brother's cousin's wife. Grab your popcorn, cosy up and settle down to one of the best loved Christmas films for guaranteed laughter, smiles and that general Christmassy feeling.
10. Die Hard
Kicking off our top 10 is a film which many will argue is definitely not a Christmas film. But it's set in New York around the festive season, and the soundtrack features many Christmas classics such as 'Let It Snow' and 'Christmas in Hollis' so it counts. Policeman John McClane (Bruce Willis in his younger years) visits his family for Christmas, and joins her at a holiday party. Unfortunately, terrorists take over the building, and it's up to John to save everyone.
9. It's a Wonderful Life
Time for the oldest film on our countdown; this 1946 classic stars James Stewart as George Baily, a man who thinks his life is just not worth living anymore. He's had enough, and on Christmas Eve, tries to commit suicide. Luckily there is an angel up in heaven who can hear his cries, and it's her job to make him see that life definitely is worth living. Did you know this film inspired It's a Very Merry Muppet Christmas Movie too?
8. Four Christmasses
Most people tend to spend Christmas with their families, but not Brad (Vince Vaughn) and Kate (Reese Witherspoon). They spend their Christmas vacation travelling to exotic locations to soak up the sun, but due to inadvertent weather grounding their flight, they're forced to spend the day visiting their divorced parents' families. Secrets are revealed, comfort zones are reversed and life paths are changed in this cracking romantic comedy.
7. Gremlins
They say a dog is not just for Christmas, but what about an evil little Gremlin? A slightly darker take on a Christmas themed film, Gremlins is about a boy who receives mogwai as a pet. There are three instructions for the Gremlins; no water, no food after midnight and no bright light. Hilarity and destruction ensue when these rules are thrown out the window, just in time for Christmas.
6. Love Actually
Finally, a British film on the list. No Santa, no fantasy, just pure comedy gold with a lot of romantic elements over the Christmas period. Looking at nine different intertwined stories from a newly elected Prime Minister (including a superb dancing scene from Hugh Grant) falling for a junior member of staff to a married man tempted by an attractive secretary at an office party, this film has it all. All your emotions will be tugged in this delightful film, but probably best you put the kids to bed before you watch this.
5. Miracle on 34th Street
Do you remember the sweet, innocent girl from Matilda? Well she is now a sceptical six year old girl, named Susan, living in New York, who refuses to believe in Santa Claus. Step in Richard Attenborough who plays the role of a department store Santa, but he plays the role almost too well, and starts believing he is himself the real Santa. However, when all of Sarah's wishes come true, the realization that he is in fact the real Santa Claus comes to light. A heart-warming Christmas tale with a lot more to the story than meets the eye.
4. How the Grinch Stole Christmas
This 2000 film based on the Dr Seuss character, stars Jim Carey as a nasty creature that despises all things Christmas, and plots to ruin the holidays  for the village of Whoville. The Grinch had a tormentous childhood, and was bullied for being somewhat different leading him to migrate high up in the mountains on the outskirts of Whoville. Hopefully he can rediscover the Christmas spirit before it's too late.
3. Elf
Now we're down to the top 3. Starring Will Ferrell as a gigantic, oversized Elf named Buddy, this Christmas (dare I say it) classic is delightfully enjoyable for all the family. Buddy the Elf travels to New York (one of the most Christmassy places in the world) to find his real father, but struggles to come to terms with the reality and the cynicism that awaits him. Can Buddy find his real father? Does he manage to find real love? More importantly can he turn New York into believers!
2. Home Alone
So close yet so far in our countdown. 8 year old Kevin (Macaulay Culkin) is left at home for the holidays whilst his family accidently fly to Paris without him (how?!). You'd think the young boy would be sad and lonely, but oh no, he embraces life to the max. Full of mischievous fun and frolics, he has to defend his house from two evil burglars, and he does so in spectacular fashion with some very well thought out defence strategies. Thankfully all ends well in this family fun Christmas comedy.
1. The Santa Clause
And the top of our list goes to.. Santa Clause! Starring Tim Allen, who inadvertently knocks Santa off the roof, this Christmas classic from Disney tops our list. Not only does Allen put on a superb job of transforming into one of the best Santa's of all time, but he allows the audience to fully relate to his believable story! The story line is original, exciting and fun for all the family, and if you didn't believe, well you might just do after watching this film. Just remember, he's making a list, and checking it twice..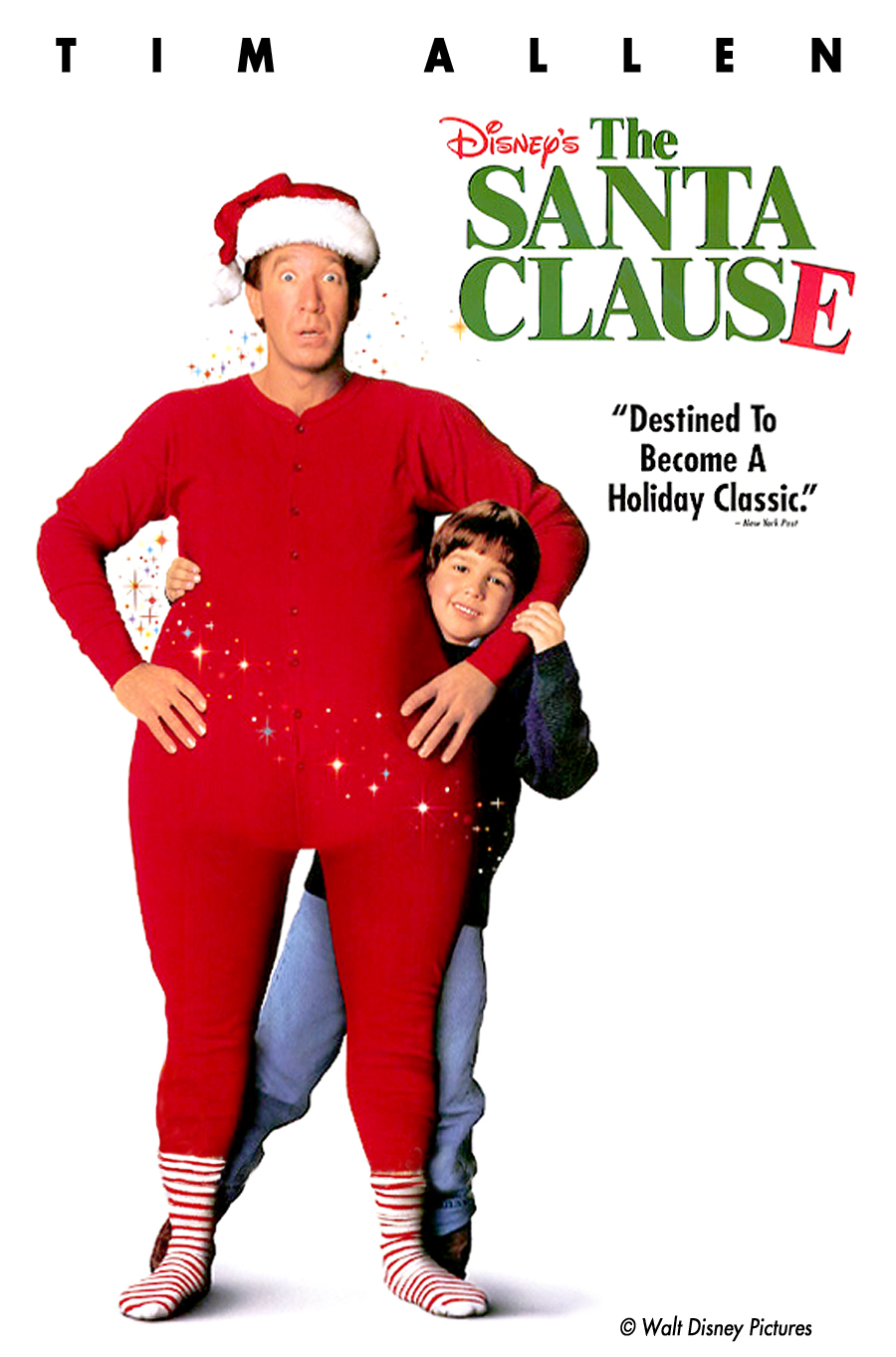 There we have it. Now who is ready for a film, or even trying your hand at DIY outdoor decorations?
Have a very Merry Christmas from everyone at Primrose!
Amie is a marketing enthusiast, having worked at Primrose since graduating from Reading University in 2014.

She enjoys all things sport. A keen football fan, Amie follows Tottenham Hotspur FC, and regularly plays for her local 5 a side football team.

To see the rest of Amie's posts, click here.